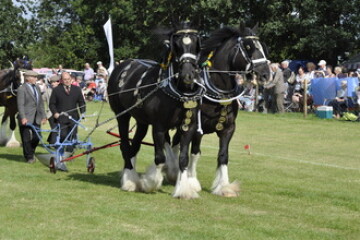 Event Starts: 28/07/2018
Event Ends: 29/07/2018
Link: http://www.heckingtonshow.org.uk/
The Largest Village Show in England! We are looking forward to our 151th Show in 2018!
Free Parking Gates Open at 9am Plus Saturday at 7pm Grand Firework Display & Open Air Concert
Nothing quite matches Heckington Show for the relaxed way that it combines the intimacy of a village show with the expectation of the national stage. Heckington Show is a true family day out, a quintessentially English Summer occasion for families and friends to enjoy and take part in an event that brings competition and co-operation, pride and pleasure, sunshine and smiles to a Summer's day.